Book of February: The Hound of the Baskervilles by Sir Arthur Conan Doyle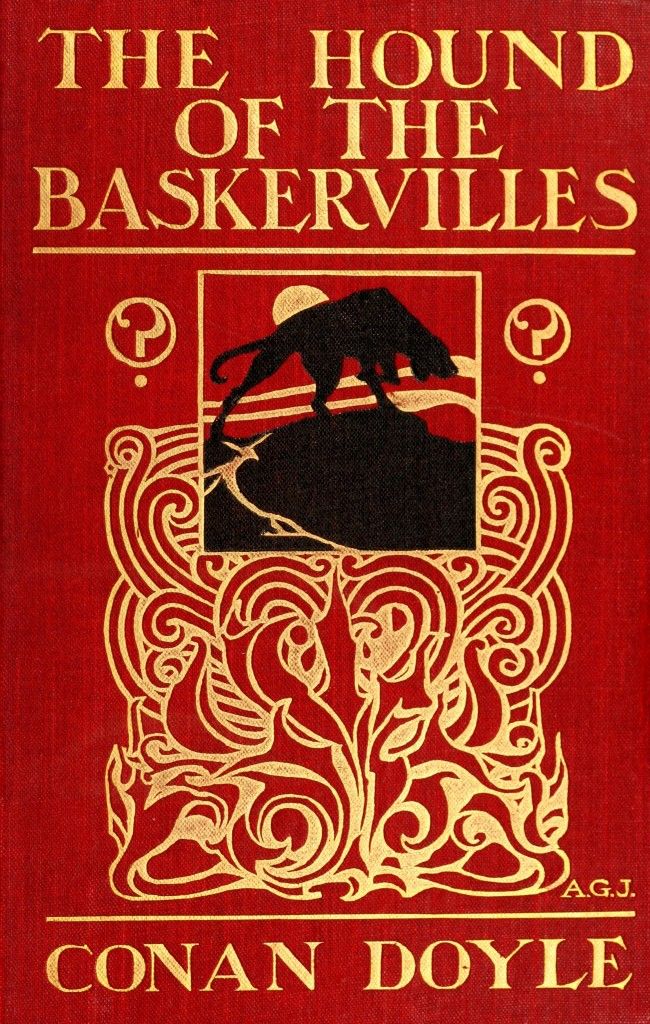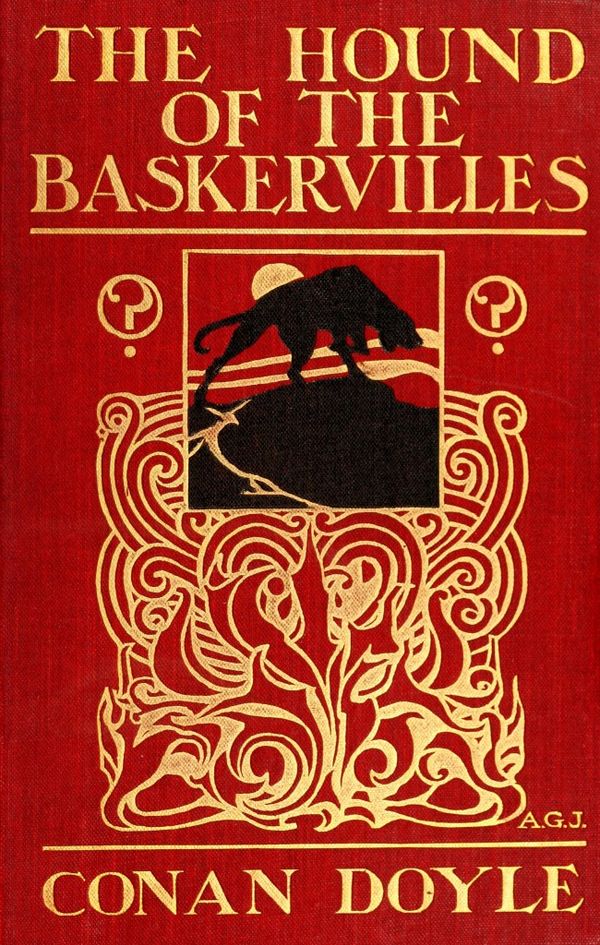 I want to read more. I used to read at least three different books every other week when I was a kid and I miss that a lot. So from now on I will try to read at least one every month and try to write some words about it.
I picked the complete adventures of Sherlock Holmes for almost nothing on a well-known ebook store (the one from a company that also makes the device, you know the one I mean). Sherlock Holmes is an all-time favorite of mine. Let's bet that in a hundred years from now, his adventures will still be read by millions of people.
What's the deal?
My personal link with Sherlock Holmes is both old and fresh. I used to read Conan Doyle's books at my grandmother's place in the center of France (between Orléans and Vendôme). During these long hot summers, there was little to do but read in the garden with a cat on the knees. The library had all the classics that my grandmother, my mother and my uncle had read: French novels, detective novels (Rouletabille, Gaston Leroux' Arsène Lupin, Sherlock Holmes), a good deal of history books (on WW2, the French revolution, and the cold war), techno thrillers by Tom Clancy (another favorite, if you speak French and don't know him: go read this, and then read the whole blog). So I read most of these books early on (in my early teens). But I kept coming back to Sherlock regularly.
I think The Hound of the Baskervilles is one of Sherlock's longest adventures and one of the few full-blown novels that Conan Doyle wrote. The style is also in my opinion quite different from your usual Sherlock adventure, both in tone and in form.
Sherlock stories are often dealing with gruesome crime, theft, or scandals of national interest; but few give so much space to surnatural forces and to "fantastique" elements. The hound, the plot and the writing somehow remind me of Poe's stories — although I never read them in English, but always in the translation that Baudelaire made of them. The countryside around Baskerville Hall also has a life of its own. The moor is a living place, with a will of its own; its swallows ponies, but it also protects men and beasts.
The form also sets the novel apart from other Sherlock stories. Doyle alternates between his classical novel form (where Dr. Watson narrates his recollections of a case), letters sent to Sherlock Homes from his associate and friend, and entries from the diary of Dr. Watson. I cannot think of any other Sherlock stories that have such a diversity of forms, and I'm very curious now to read all the detective's cases again just to check.
What else?
The Hound of the Baskerville is also one of Sherlock Holmes' most popular stories, and to my knowledge it has been ported to screens twice — once as a movie and once as an episode in the excellent BBC Sherlock series.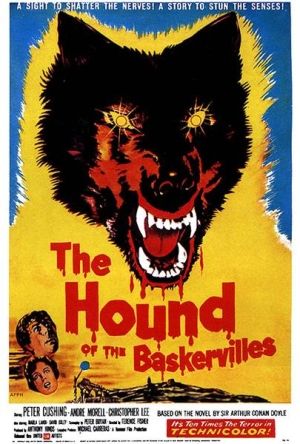 The first adaptation has been directed by Terrence Fisher in 1959 and produced by Hammer Films, the legendary British horror movie studio. It is a masterpiece in many ways, but for me it also is one of the best movie starring both Christopher Lee (as the young Sir Henry Baskerville) and Peter Cushing (as Holmes, a tailor-made role).
The movie adaptation is in some ways unfaithful to the novel. More than a mystery movie, the Hammer adaptation is an horror movie. More than Christopher Lee, I find it is Peter Cushing who gives the flick a gothic quality. If you only know him from Star Wars, you should definitely watch his other movies — starting with this one.
There's also the modern BBC take on the story, starring Benedict Cumberbatch as Holmes and Martin Freeman as Watson. Cumberbatch, although painting a very different Holmes, bears some resemblance to Cushing's figure, especially his emaciated face. Of course, the story line has nothing to do with the original piece, although the episode takes some cues from it: the ever present, almost living moor, the village in and the eery atmosphere — but the "fantastique" now deals with genetic experiments and bunnies, and Baskerville has been turned into a military base.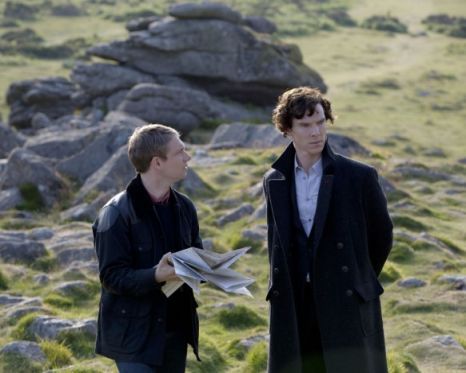 I'm sure there are some other adaptations I missed. My favorite remains the original 1959 Hammer movie. The cast is splendid and if the story has been somewhat modified, it sticks to the main idea. The modern BBC episode is not my favorite of the series, as I prefer the episodes dealing with Moriarty.
Peter Cushing kept the role of Sherlock Holmes for many years. His by-the-book, nervous incarnation of the world's most famous detective stood the test of time with flying colors — something I'm not sure Cumberbatch's Sherlock will be able to sustain.